History
Cartoplastica s.r.l. was founded in the 1970s by Andrea Visentin, a pioneer of EPS molding in Italy. In just a few years, the company became a leader in Italy in the field of molding expanded polystyrene products with differentiated productions, from packaging for the household appliance production sector, waste, fish, dairy, nursery garden, wine, and construction containers to customized items for customers.
The company specialized in the 1990s in the production of pipe carrier panels for plumbing systems with the opening of the trading company Errevi s.r.l.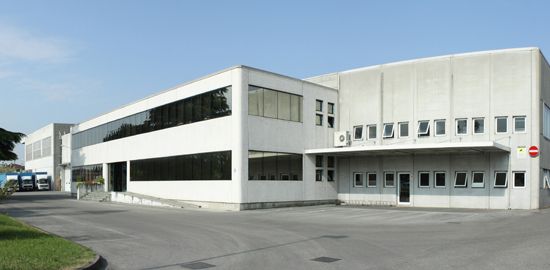 To date, Cartoplastica s.r.l. consists of a team of 90 people engaged in a production platform consisting of:
- 4 production departments: expansion department, EPS molding department with molding machines and block machines, cutting department, thermoforming department
- 2 Workshops active h24: devoted to machinery maintenance, design and injection mold making
Cartoplastica s.r.l. processes 6,500 tons of EPS per year through a functional and modern department dedicated to molding that has 64 molding machines, updated and perfected year by year that can guarantee speed and extreme production flexibility.
Cartoplastica s.r.l. and Errevi s.r.l. are UNI EN ISO 9001 certified